News ADO
The great benefits of riding a power bike
by Vy Nhat on Jun 07, 2023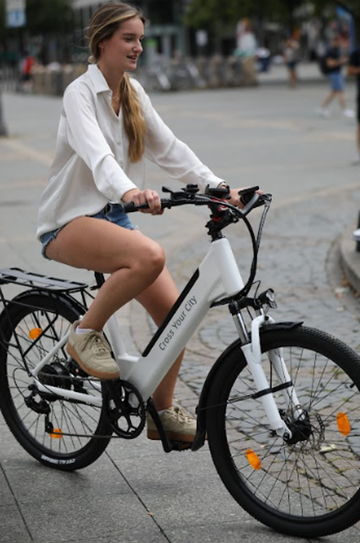 1. INCREASE HEIGHT, HEALTHY Skeletal 
When cycling, the blood in the body circulates well to help lubricate the joints and at the same time the tendons and ligaments are also trained, so bones and joints are stronger. Once the calf muscles are stretched regularly, it will help your legs have better health. growing conditions are longer, so the height also increases significantly.
Product reference:
Slim, Beautiful Skin
Cycling is an effective way to burn fat in the abdomen, thighs and calves to help you slim down unexpectedly. In addition, it also helps the body eliminate toxins through the skin and also enhances oxygen absorption to promote better blood circulation to help reduce acne and ruddy skin.
3. PREVENTION OF SCIENCE AND BACK PAIN
For those of you who sit too much during the day (office workers), cycling regularly will help prevent spine and back diseases effectively.
Cycling has a lot of impact on the spine and the muscles in the lower back. In this way, the spine is flexible, the back muscles are also strengthened, reducing the risk of back pain and other spinal problems.
3. ENHANCED IMMUNE SYSTEM ONLY
Power-assisted cycling also helps fight tumor cells, reducing the risk of colon cancer, breast cancer, prostate, pancreatic, endometrial cancer.
4. INCREASE HEART HEALTH ONLY
Dr Carlos Celis-Morales at the University of Glasgow (UK) after surveying over 264,000 people also concluded that: " Compared to driving or taking public transport to work, cycling reduces the risk by 46%. cardiovascular disease".
5. LIVING MORE LIFE
Dr. David Spiegelhalter (University of Cambridge, UK) has researched and published results that surprise many people: For every hour of cycling, you will accumulate for yourself 60 more minutes of life.
ADO E-bike hopes that the above useful information will help you have great trips!