News ADO
Exciting benefits when you travel by bike
by Vy Nhat on Jun 07, 2023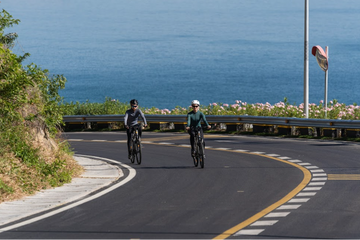 In your upcoming rest days, do you have new plans or challenges for yourself? You probably already know that power-assisted bicycles bring you a lot of benefits even during your travels. Don't believe it? Let ADO E-bike show you the exciting benefits of using a bicycle while traveling!
If you are a bicycle enthusiast, you can absolutely do the trip with your sports power bike, terrain power bike. In addition, if you love convenience, you can choose for yourself a convenient folding power-assisted bicycle.
Sensitivity to direction
One of the things you won't be able to experience when just sitting in a bonbon on the road is the sensitivity to the direction instead of the experience yourself.
Product reference:
In addition, when you ride your own bike, you will have an efficient arrangement of your schedule along with your own mood through which the feeling of the beauty of each locality you go to will be clearer.
Enjoy the ride better
One of the reasons why we choose to leave our daily life to travel is the desire to release all stress and be in harmony with nature, which is the most effective method.
When cycling is when you can feel the deepest natural scent, feel each breeze more clearly. Cycling will help you open up your mind and see your surroundings more closely than any other means of transport.
You can stop anywhere
One of the benefits of cycling is that you are in control of your own schedule. You can comfortably lie back on the meadow, camping, stargazing… or in any corner where cars cannot stop…
You will not need to let yourself be in a hurry for your journey. Concerns about the place to park the car, refuel…. All will not affect your trip. Don't forget, equip yourself with the necessary items when cycling to travel!
Separation from social networks
One of the dilemmas today that people often find it difficult to get away from their phones.
Cycling is a way to keep you busy moving your body, no longer boring to pay attention to notifications from social networks. Through it, you will have the opportunity to connect with people in real life such as friends, lovers and family.
What would be an effective way to detox from technology like cycling? Away from technology your life will have other interesting experiences. Try it out today!
Appreciate life more
Every day, facing the smog of traffic that makes you suffocated, now with a bicycle you will have the opportunity to be in harmony with nature when visiting the countryside, where the air is fresh and the trees are green. . Here, you will feel the immensity of nature cleansing your soul extremely effectively. Living simply for a few days to refresh yourself is great, isn't it?
Let yourself be alive with the rotation of the power bike, and you will feel more clearly the people around you. You will not need a detailed and dense plan to race against time, but instead will be a relaxing trip with its own interesting things.
Surely for these reasons, it is enough to make you feel that power-assisted bicycles have their own charm, right? Small changes in your daily life will make your life more interesting. Let's experience new fun with ADO E-bike with the right power bike for you!