News ADO
Tips to choose the right sports power bike
by Vy Nhat on Jun 07, 2023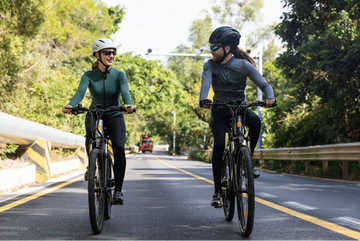 Bicycles, although appearing quite early, have really grown strongly in recent years, with the needs of practicing sports, conquering speed as well as terrain... To be able to choose a bike for yourself. The most suitable sports power bike, let's take a look at the following tips with ADO E-bike !
What is your using purpose?
Determining what your intended use is is extremely important when deciding to buy a sports bike. With its own design and structure, there is always a difference between a sports bike for climbing or racing, a bike for daily exercise.
For the purpose of using a street bike, a racing bike with high speed, agility and flexibility, the carbon frame should be the top priority. You can check out the FR200 series of bikes at Fornix.
Product reference:
To suit the needs of terrain exploration and mountain climbing, the aluminum and steel frame will give you a sturdy and strong experience.
Consider the car's parameters:
When choosing a sports bike, you should carefully consider the technical parameters of the vehicle. It is no coincidence that many improvements are upgraded over time to meet user needs. Each part of the vehicle is extremely important to serve the purpose of using the vehicle as well as ensuring safety when used.
The chassis is made of alloy material, which are high-quality, super-durable lines that provide sturdiness and a longer service life. Especially for high-speed needs, you need to choose carefully for yourself
Next will be the handlebars – whether the steering wheel of the car is comfortable enough for the user or not. With a sports bike, the handlebars need to be designed high and long to help you have a good, healthy posture.
The brake system is an important factor, ensuring safety during the use of a sports bike, which you need to check carefully before each journey. Currently, sports bikes are often equipped with rim brakes and disc brakes.
If the rim brake is frozen, it will reduce the safety of the vehicle. Smooth brake. Ensure safety along with higher vehicle aesthetics.
You also need to pay attention to the speed shifter, chain transmission, wheel rim, thigh, hand crank... With these parts, when made in Japan, they are always appreciated for their quality and average lifespan. It also incorporates environmental friendliness.
The ADO E-Bike is a solid companion in urban living. We create products that provide a great driving experience on complex traffic conditions such as bumpy, rocky and uphill. All ADO products are designed to be environmentally friendly and comply with environmental guidelines.