News ADO
How to cycle in bad weather
by Vy Nhat on Jun 01, 2023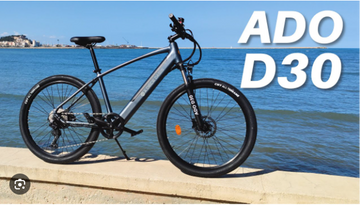 Cycling is a sport that is loved by many people such as students, elderly people, athletes. So have you ever cycled in very bad weather such as hot sun, rain, cold….In such a case, how to ride a bicycle while avoiding the conditions at that time. This article will help you solve the question of how to ride a bike in bad weather.
How to fix cycling in rainy weather
Cycling in the rain is something all cyclists don't want to happen. However, according to the coaches of the British bicycle club, .. cycling in rainy weather will bring benefits that you do not expect.
The old people often have the saying "If there is lice, then you should" so cycling in cold and wet rainy weather will train you to persevere and persevere. This gives you the mental strength to deal with the unexpected when you're in a race.
In addition, for cyclists, this is also an opportunity to help you improve your cycling ability. Bad weather will help you train your will to fight, helping you know your limits and riding ability.
However, when cycling in cold rainy weather, you must prepare carefully. Wear tight clothing that will keep you warm as much as possible. What's more, good and thoughtful preparation will help you overcome the situation when you are cycling in weather conditions with low temperature, wind and humidity.
Nowadays, technology is more and more advanced, but you still have to accept the fact that your feet will get wet. There are also many waterproof shoes on the market, but they still have holes to attach to the bike's pedals. So those holes can get your feet wet.
Product reference: ADO DECE 300 C power-assisted bicycle
How to overcome the situation of cycling in windy conditions
There are many outfits suitable for cold and wet weather conditions, but clothes to fight the wind are hard to find. The wind is known as "invisible hills". A gust of wind can turn a flat road into a "sloping pass" as if you were climbing the Hoang Lien Son mountain range.
It can be said that cycling against the wind will be very difficult, especially for beginners. However, when cycling against the wind, your heart rate increases, improves cardiovascular health, helps you improve the strength of your legs. Just like cycling when it rains, cycling when it is windy will help. You improve your problem solving skills.
For those with strong personalities who want to try their hand at weather conditions like this, the best way is to go in groups. Or if you want to experience it alone, equip some skills such as lowering your center of gravity by crouching closer to the steering wheel and arching your shoulders slightly. Doing so will help limit your wind resistance, allowing you to move more smoothly.