News ADO
Instructions for charging Lithium-ion batteries on ADO power-assisted bicycles properly
by Vy Nhat on May 31, 2023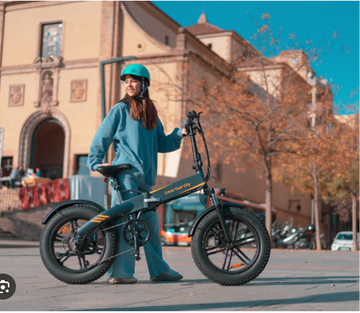 Hi everyone, a lot of people ask us how to protect and prolong the life of the battery. Today, I will show you how to properly charge the battery to protect or prolong the life of Lithium-ion batteries.
Use a charger designed for lithium-ion batteries
To prevent damage to your battery and device, use a charger designed for lithium-ion batteries. Using an improper charger can be dangerous and shorten the life of the battery.
Charge the battery at the right temperature
Temperature is an important factor affecting battery life and performance. The suitable temperature for charging lithium-ion batteries on electric power-assisted bicycles is between 0 and 45 degrees Celsius. The battery should not be charged at too high or too low temperatures.
Fully charge the battery before use
Before using the electric bicycle, make sure that the battery is fully charged. Lithium-ion batteries need to be fully charged to ensure battery performance and life.
Do not charge for too long
Lithium-ion batteries should not be left on the electric power assist bicycle to charge for too long. Charging for too long can cause damage and shorten the life of the battery. Charging time usually depends on the capacity of the battery.
Checking daily
To ensure battery safety and performance, periodically check battery specifications, such as capacity and charging temperature. Damaged or swollen Lithium-ion batteries should not be used. A damaged Lithium-ion battery can be dangerous and should be replaced immediately. If there are any problems, contact the manufacturer for technical support.
Notes to pay attention to
Do not use unknown or non-genuine chargers or charging cables. This can lead to unsafe charging and damage to the battery.
Always keep Lithium-ion batteries at medium voltage. If your battery is not used for a long time, fully charge it before storing it and check it periodically to make sure it doesn't lose too much power.
Avoid letting the Lithium-ion battery lose its voltage completely before recharging. Letting the battery lose too much voltage before recharging can damage the battery and render it unusable.
See also: ADO DECE 300 Lite power-assisted bicycle
The above notes will help you safely and effectively charge the lithium-ion battery on your electric bicycle. Have a great trip on your electric power bike! If you have any questions or concerns about charging Lithium-ion batteries, do not hesitate to contact a xedapdientroluc.vn technician for guidance.
The ADO E-Bike is a solid companion in urban living. We create products that provide a great driving experience on complex traffic conditions such as bumpy, rocky and uphill. All ADO products are designed to be environmentally friendly and comply with environmental guidelines.