News ADO
Do children need bike maintenance?
by Vy Nhat on Jun 07, 2023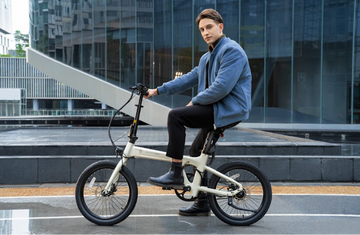 Just like all other mountain bike products, it is extremely important for children's bicycles to be maintained after a long time of use. Especially the chain, after a long time of use, the chain will get dirty, leading to a lack of smooth cycling experience, at risk of being broken.
Product reference:
With a distance of 3000 - 4000km, even a children's bike should be replaced with a new chain. Or depending on the habit of using the vehicle at appropriate locations and terrain. Regular chain maintenance helps to prolong the life of the vehicle and make the movement smoother. To make every journey with children always interesting and new.
When the chain needs maintenance:
- Low variable feature.
- The chain is easy to get caught or loose.
- Motion system emits noise during movement.
- The chain is dry and makes a sound when crossing obstacles.
Vehicle maintenance measures:
Trim the links when the chain shows signs of stretching
Apply a thin layer of oil and grease on the surface of the chain. Do not check too much as this will make the chain more prone to dust.
ADO E-bike understands that in order for children to have fun and develop their skills, parents always want to give their children the best.
With a youthful design along with superior technology, using high-tech products from Japan, the children's bicycle line at ADO E-bike is completely suitable for the needs of entertainment and safety. for children.
The ADO E-Bike is a solid companion in urban living. We create products that provide a great driving experience on complex traffic conditions such as bumpy, rocky and uphill. All ADO products are designed to be environmentally friendly and comply with environmental guidelines.