News ADO
Reasonable diet for cyclists
by Vy Nhat on Jun 08, 2023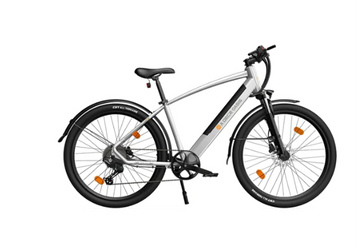 In addition to proper exercise, diet plays an important role not only in providing energy but also in helping the body balance to avoid overweight and obesity. Let's learn about diet when cycling with ADO E-bike to have a healthy and toned body!
1. Weight index suitable for height
To get the best results from your road or trail cycling performance, you should pay attention to your body mass index (MBI), a light body with flexible muscle groups that will make it easier for you to ride. achievement of personal goals.
2. Fats should not be completely eliminated
Fat plays an extremely important role in helping to regenerate muscle groups after exercise as well as helping legs recover muscle groups from shock impacts to prevent injuries.
There are different types of fats such as saturated fat (found in butter and animal fat) and this is the type we need to limit our consumption of. And unsaturated fats like olive oil, fish and nuts provide health benefits and effectively lower blood cholesterol.
Product reference:
3. Prepare protein foods
Each person's body can only absorb 20g of protein at a time, so during cycling you should prepare more protein-rich snacks for yourself to be able to fuel the body in time.
4. Drink enough water
Providing enough water for the body will help the process of burning fat, eliminating toxins and absorbing nutrients from food take place better.
During exercise, you need to prepare more water, especially in the summer to avoid serious dehydration that affects health and exercise performance.
5. Eliminate Refined Sugar
Refined sugars are abundant in processed foods, carbonated drinks, and in snacks and are a leading cause of obesity and diabetes.
During your exercise, you should minimize the intake of products with a lot of starchy sugar, instead you can choose fruit or cereals instead. Both good for health and help you achieve the desired body quickly.
6. Record your daily diet
To be able to control your weight effectively, you can use smart applications on your phone to record the amount of food you have loaded into your body. This is an effective method when you want to get good results quickly.
The ADO E-Bike is a solid companion in urban living. We create products that provide a great driving experience on complex traffic conditions such as bumpy, rocky and uphill. All ADO products are designed to be environmentally friendly and comply with environmental guidelines.