News ADO
What types of Shimano movements are included?
by Vy Nhat on Jun 02, 2023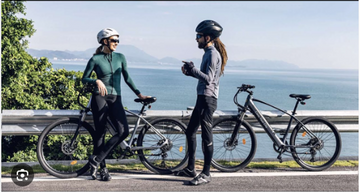 Shimano movement is no stranger to bike lovers. So, do you know where this movement came from? And what types are there? ADO E-bike will answer for you right in this article. Let's see!
Shimano movement
Shimano is a brand from Japan specializing in the production of bicycle parts, fishing rods and boating equipment. Shimano was born in 1921.
Currently, this brand has factories located in China, Malaysia and Singapore. Shimano is the largest bicycle parts manufacturer in the world. Behind Shimano is the American SRAM.
What types of Shimano movements are included?
There are many different types of Shimano movements or groupsets to serve the needs and budgets of many people.
Shimano Tourney
This is the movement most used by many sports bike manufacturers. The strength of this shimano set is its reasonable price, suitable for many environments. However, the material of this movement is made of plastic, so it needs to be well preserved.
See more:
The ADO E-Bike is a solid companion in urban living. We create products that provide a great driving experience on complex traffic conditions such as bumpy, rocky and uphill. All ADO products are designed to be environmentally friendly and comply with environmental guidelines.